Wyoming Shrine Bowl Donation Helps Fund New Radiology Equipment at Children's Hospital
The 2016 Wyoming Shrine Bowl Game raised $33,000 for donation to the Shriners Hospitals for Children
The money raised will be used to help fund new radiology equipment for the hospital that makes X-­‐rays safer for children by reducing radiation by up to 90 percent.
Shriners Hospital is a specialized children's orthopedic hospital that treats 5,000 patients and performs 1200 surgeries a year, regardless of a family's ability to pay
Watch the Shrine Bowl Live on MyLocalRadio.com
Second Annual Wyoming Shrine Bowl 5K Fun Run/Walk.
More information on 5KRun/Walk (Facebook)
Speaker for te 44th Annual Wyoming Shrine Bowl Banquet
I am beyond thrilled to announce that this year's featured speaker at the 44th annual Wyoming Shrine Bowl Banquet will be Dr. Nichols, the University of Wyoming President. Dr. Nichols is great for the University and she has proven herself as someone who put students first!
Media Release May 5th 2017
The Board of Directors of the Shrine Bowl of Wyoming announce that the following roster changes have been made for the 44th annual Wyoming Shrine Bowl Football game to be played June 10th, 2017 in Casper, at NCHS.
The North team now will include Caden Milmine of Buffalo High School. He replaces Cole Simmons of Rocky Mountain High School.
The South team now will include Kellen Hansen of Star Valley High School and Alex Graves of Pine Bluffs High School. They replace, respectively, Collin McGinley of Star Valley High School and Eric Jammerman of Douglas High School.
Both coaching staffs are excited about these players joining the North and the South teams.
For Immediate Release
CASPER-The 2016 Wyoming Shrine Bowl donation of $33,000 will help to fund the Shriners Hospital for Children's new EOS Orthopedic Imaging equipment at the Salt Lake City location.
"We are thrilled to be able to offer this new technology to our patients," MJ Miller, director of development for the Shriners Hospital for Children in Salt Lake City, said. "Many of our patients require multiple X-rays a year, and now we can provide a safer, more effective method."
 EOS Imaging allows for patients to receive 3-D X-rays while being exposed to up to 90 percent less radiation than traditional radiology equipment. The estimated cost for the new technology is $250,000. The hospital has currently raised $102,000.
Shriners Hospital for Children in Salt Lake City is a specialized orthopedic children's hospital that performs 1,200 surgeries and treats 5,000 active patients a year, regardless of a family's ability to pay.
Long-­‐term radiation exposure can be significantly reduced with the new imaging system. The hospital's radiology department takes 30,000 X-­‐rays yearly. There are currently only 111 EOS machines in the United States and are the only 3-­‐D system capable of scanning patients in a weight-­‐ bearing position to reveal natural posture and joint orientation.
The annual Wyoming Shrine Bowl has raised more than $450,000 since the game began in 1974. The 2017 Shrine Bowl Game is scheduled for June 10.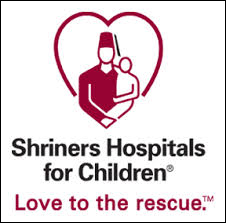 For more information, contact Dawn Wright, Public Relations Manager, at dewright@shrinenet.org or visit The Shriners Hospitals for Children website.